DocNomads film presented in Festival dei Popoli, Italy
The documentary short RIBS, directed by Farah Hasanbegović, will be presented in the section "DOC at Work Future Campus" of the 63rd edition of Festival dei Popoli, the leading International Documentary Film Festival in Italy and the oldest in Europe which this year is held from 5 to 13 November in Florence, Italy.
DOC at Work Future Campus selected "ten films by directors from the best European film schools, prompting us to imagine the possible paths that documentary cinema may take in the years ahead, and to explore its new trends and unexpected glances".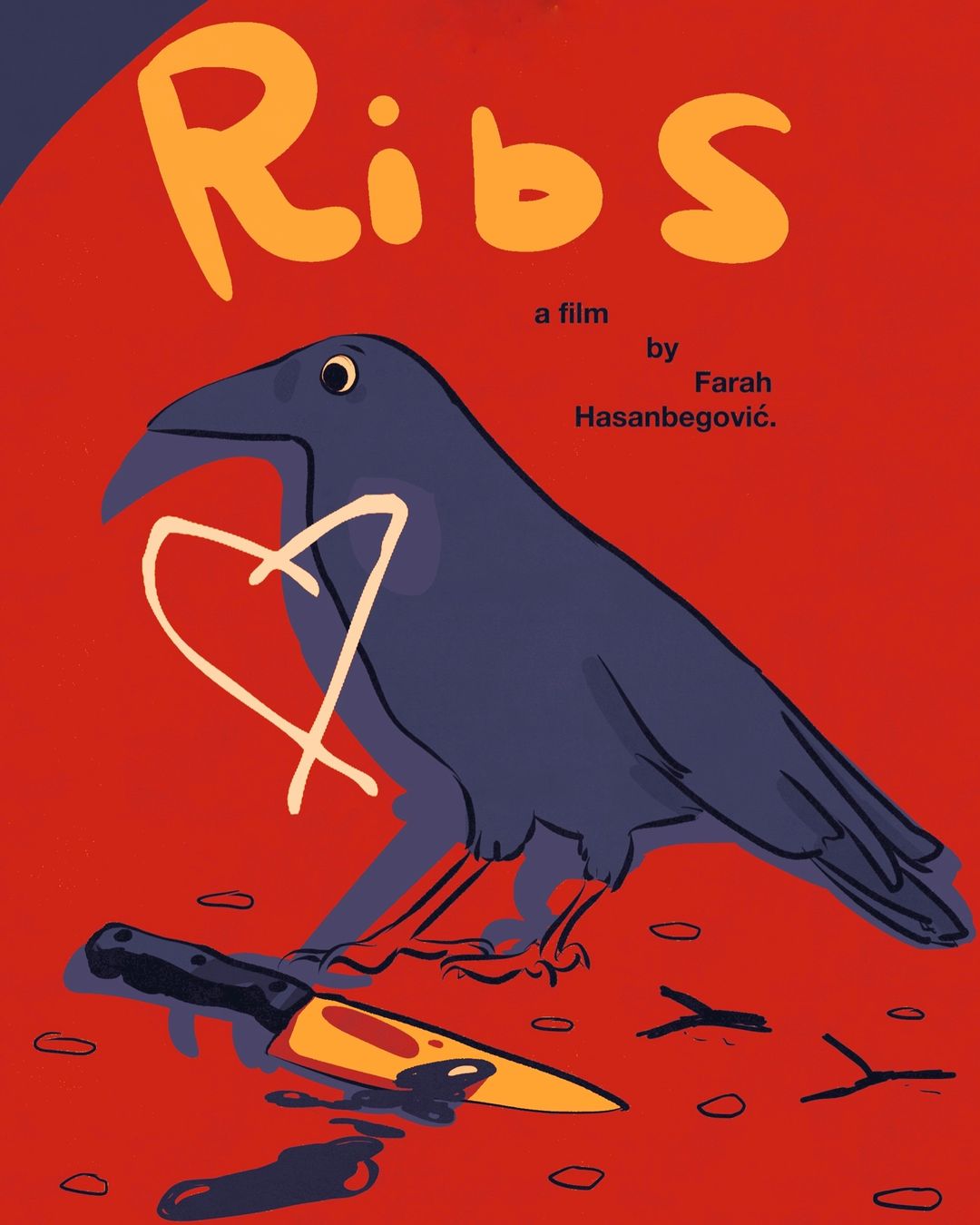 RIBS
REBRA
By Farah Hasanbegović (Bosnia-Herzegovina) • 8' • 2021
Synopsis:
The image of an X-ray of the filmmaker's chest appears on screen. The left-side ribs suffer a deformity. It is not particularly serious. "You only have to live with it," say the doctors. "I have apparently grown up too fast," says Farah Hasanbegović. Telling the story of her medical condition allows the director to disclose existential anxieties, letting in a crucial question: where does the felling of guilt come from? By way of animation, Hasanbegović creates an intimate self-portrait that invites the viewer to search for the origin of those feelings of guilt and inadequacy that stay with us throughout our lives. Ribs is an intimate confession, a gentle stream of consciousness in which whispered words are reflected in a wonderfully simple but eloquent hand-drawn outline, giving life to a moving meditation on awareness of physical limitations and acceptance of one's body.
In Festival dei Popoli catalogue.
Trailer here.