DocNomads film presented in South Korea
The documentary short Nothing to See Here directed by Nicolas Bouchez will have its Asian Premiere in the section "POV: The New Normal" of the 4th PyeongChang International Peace Film Festival held from 23 to 28 June.
The film was recently screened at Sehsüchte - 51st International Student Film Festival of the Film University Babelsberg KONRAD WOLF - in Germany last April.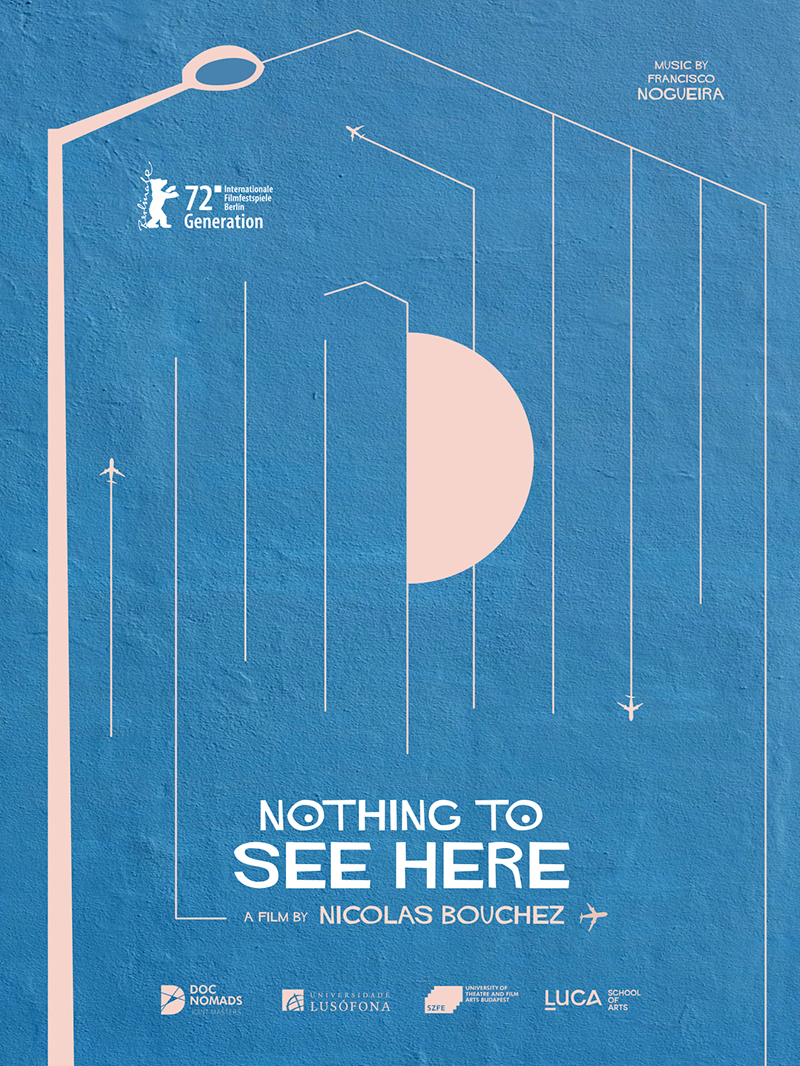 NADA PARA VER AQUI
NOTHING TO SEE HERE
By Nicolás Bouchez (Belgium) • 16' • 2021
Synopsis:
At the periphery of Lisbon, stuck between the city's beltway and the airport there is a place where nothing ever happens: Lumiar.
In this area, time feels suspended. The greatest full-moon eclipse of the year is about to happen, but it won't be visible from there. A police officers stands on the road, with no traffic to control. The voice of a young girl in an intercom echoes through the streets.
The film invites the viewer to reconnect to a childlike sense of wonder and imagination, when boredom was a blessing. Nothing to See Here is a daydreamt exploration of a dormitory town, a celebration of daily life.
Trailer here.