DocNomads film premieres in Berlinale
Nicolás Bouchez´s graduation film NADA PARA VER AQUI (NOTHING TO SEE HERE) will have its World Première in the Generation competitive section of the 72nd Berlinale held between 10 and 20 February.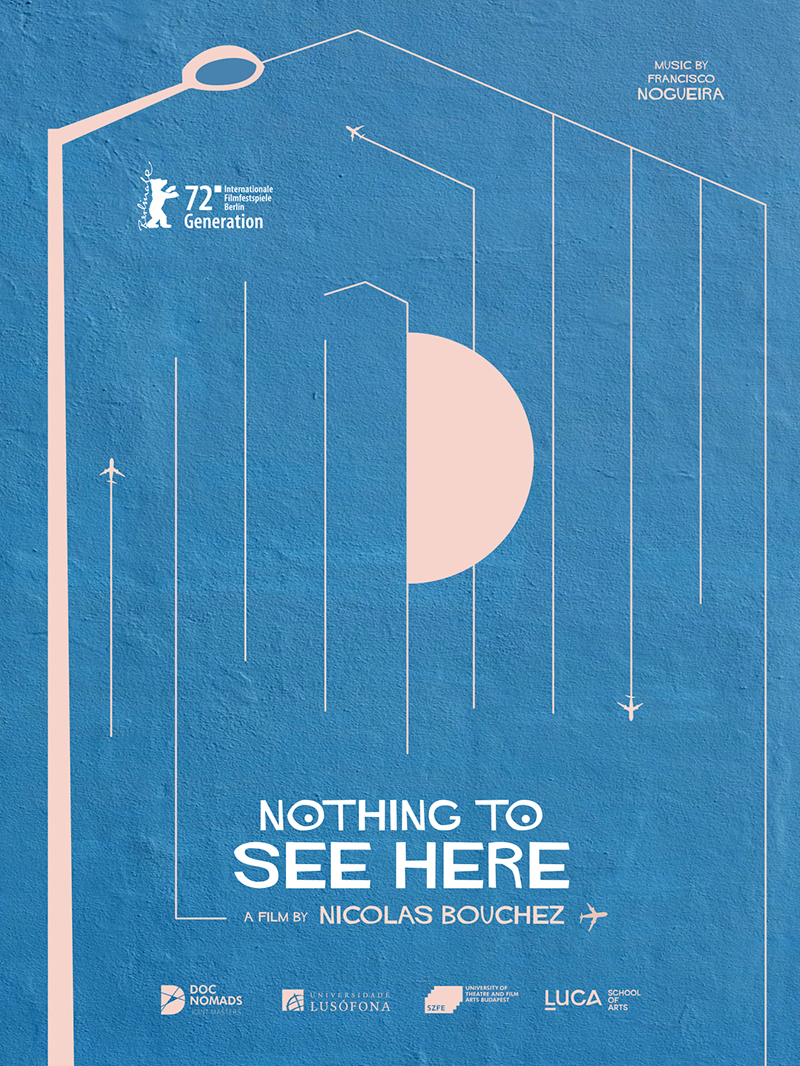 NADA PARA VER AQUI
NOTHING TO SEE HERE
By Nicolás Bouchez (Belgium) • 16' • 2021
Synopsis:
Like a stroke of white paint, the aeroplane's condensation trail moves across the blue canvas of the sky. The voice on the radio is talking about an upcoming lunar eclipse – of which nothing will be seen here, on the outskirts of a city in Portugal. Instead, with touches of humour and magical realism, director Nicolas Bouchez observes the everyday happenings and colourful facets of a city where there is ostensibly nothing to see.
In BERLINALE catalogue
Trailer here.