DN films awarded at Leuven Short Film Festival, Belgium
I Don't Feel at Home Anywhere Anymore, by Viv Li, was awarded the Best Short Documentary Award in the Flemish Competition of Leuven Short Film Festival in Belgium.
The VAF Wildcard in the FilmLab selection was awarded to My Own Room the graduation film of Viet Vu (Vietnam). Also, A Country in a Corner, the graduation film of Neema Ngelime (Tanzania), was awarded a Special Mention in the Documentary selection.
The Flemish Audiovisual Fund (VAF) is the beating heart of the Flemish film industry and actively supports young, emerging film talent. To this end, the VAF annually awards "Wildcards" to the most promising graduation projects of bachelor or master students from Flemish film schools. The coveted wildcards are allocated by a specific jury per category and are traditionally awarded at the Leuven Short Film Festival.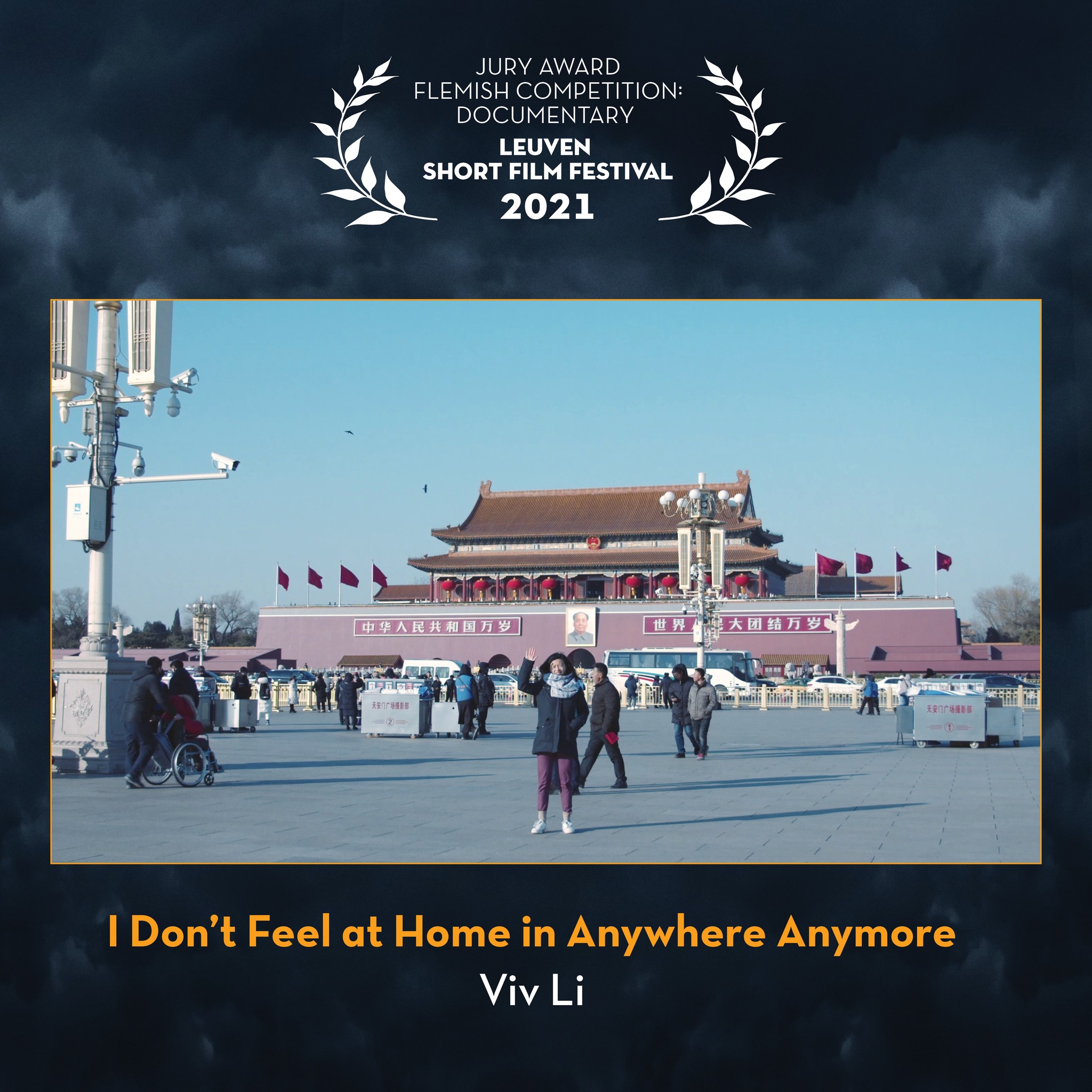 I DON'T FEEL AT HOME ANYWHERE ANYMORE
By Viv Li (China) • 16' • 2020
Synopsis:
An art student's report on returning to Beijing after living abroad for 10 years. Staying with her family mercilessly shows how uprooted she is from her homeland after all these years.
Trailer here.