Four DocNomads films in Go Shorts, Netherlands
Don't Hesitate to Come for a Visit, Mom by Anna Artemyeva, Spirits and Rocks: an Azorean Myth by Aylin Gökmen, My Uncle Tudor by Olga Look, and An Act of Affection by Viet Vu were selected to the Student Competition of the 13th Go Short – International Short Film Festival Nijmegen, which is the main short film festival in the Netherlands held between 8 and 21 April.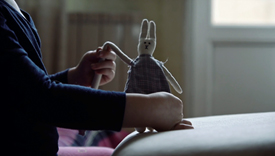 DON'T HESITATE TO COME FOR A VISIT, MOM
By Anna Artemyeva (Russia) • 13' • 2020
Synopsis:
This is a story about the separation of mother and 3 years old daughter, who live far from each other, because of visas issues. Every day they communicate in video chat and dream of an imminent meeting.
Trailer here.
SPIRITS AND ROCKS: AN AZOREAN MYTH
By Aylin Gökmen (Switzerland) • 14' • 2020
Synopsis:
On a volcanic island, inhabitants are caught in an unending cycle: the threat of impending eruptions, and the burden of past traumas loom over them. Some draw upon myth and religious beliefs to interpret their precarious situation, while others demonstrate resilience, rebuilding their villages from the volcanic rocks. Mirroring the ethereal atmosphere of the island's landscapes, the film gradually takes on the appearance of the stories it recounts.
Trailer here.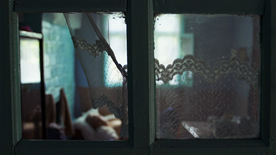 MY UNCLE TUDOR
By Olga Lucovnicova (Moldova) • 20' • 2021
Synopsis:
After 20 years of silence, the filmmaker travels back to the house of her great-grandparents, where she passed through harmful events that left a deep imprint on her memory forever. Her attempts to overcome the past confront the long-awaited family gathering.
AN ACT OF AFFECTION
By Viet Vu (Vietnam) • 17' • 2020
Synopsis:
While making a portrait of a single gay man in Lisbon, a filmmaker offers his character a little gift from the bottom of his heart. This is a film on the act of filming.
Trailer here.