Three DocNomads films presented in Festival dei Popoli, Italy
Taymour Boulos´ Sounds of Weariness and Eneos Çarka's A Pigeon's Song will be presented in the section DOC at Work Future Campus, whereas Olga Lucovnicova's My Uncle Tudor will be screened in the International Competition of the 62nd edition of Festival dei Popoli – International Documentary Film Festival held from 20 to 28 November in Florence, Italy.
A PIGEON'S SONG
By Eneos Çarka (Albania) • 16' • 2021
Synopsis
While reading the diaries of his grandfather, imprisoned during the dictatorship of Hoxa in Albania, the director recognises the pigeon outside his window that kept him company during his incarceration. A short circuit that leads him to reflect on the open wounds of family history.
Trailer here.
SOUNDS OF WEARINESS
By Taymour Boulos (Lebanon) • 13' • 2021
Synopsis
In the midst of a panic attack, the director takes refuge in a laundromat, the only oasis of normality in the pandemic. A fortuitous encounter whilst there, filmed through the glass porthole of a washing machine prompts the need for him to understand the malaise that he is experiencing.
Trailer here.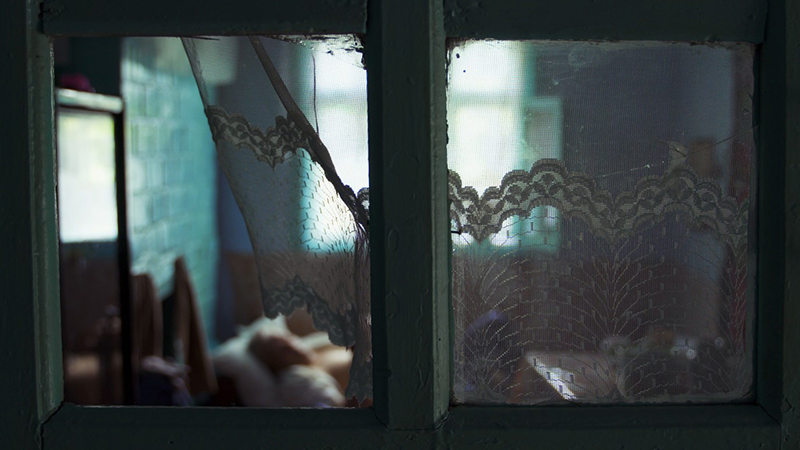 MY UNCLE TUDOR
By Olga Lucovnicova (Moldova) • 20' • 2020
Synopsis:
After 20 years of silence, the filmmaker travels back to the house of her great-grandparents, where she passed through harmful events that left a deep imprint on her memory forever. The long-awaited family gathering runs counter to her attempts to overcome the past.
Trailer here.