DocNomads films awarded in Verzio, Winterthur and Uppsala
Don't Hesitate to Come for a Visit, Mom by Anna Artemyeva won the Best Student Film award at the 18th Verzio - International Human Rights Documentary Film Festival, held in Hungary.
Heritage by Anna Gyimesi, and My Uncle Tudor by Olga Lucovnicova, were also presented in the Student and Debut Competition.
Don't Hesitate to Come for a Visit also won recently the Best Short Film award at Bosphorus Film Festival in Istanbul, Turkey.
My Uncle Tudor won recently the Audience Award both at the 26th Internationale Kurzfilmtage Winterthur, Switzerland, and at the 40th Uppsala Short Film Festival, Sweden.
DON'T HESITATE TO COME FOR A VISIT, MOM
By Anna Artemyeva (Russia) • 13' • 2020
Synopsis
This is a story about the separation of a mother and her three-year-old daughter, who live far from each other, because of visa issues. Every day they communicate in video chat and dream of an imminent meeting.
Trailer here.
HERITAGE
By Anna Gyimesi (Hungary) • 11' • 2021
Synopsis
The filmmaker discovers family videos that belong to her grandfather, a Holocaust survivor.
While asking how her ancestors could still smile after such a traumatic event, she realizes that she is the one stuck in transgenerational trauma.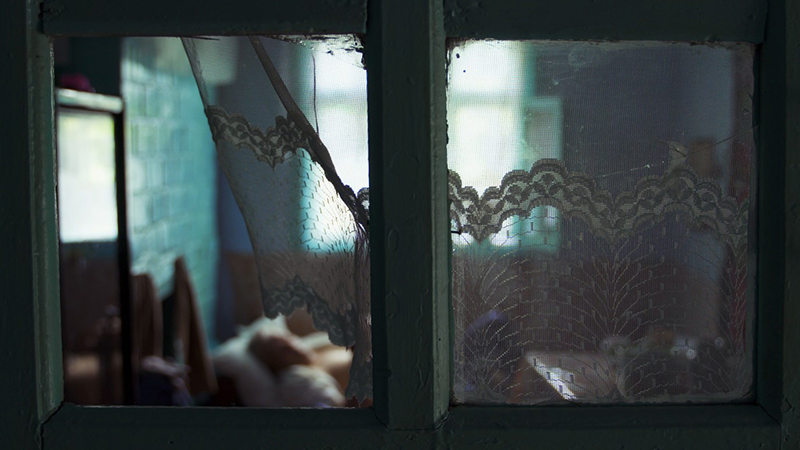 MY UNCLE TUDOR
By Olga Lucovnicova (Moldova) • 20' • 2020
Synopsis:
After 20 years of silence, the filmmaker travels back to the house of her great-grandparents, where she passed through harmful events that left a deep imprint on her memory forever. The long-awaited family gathering runs counter to her attempts to overcome the past.
Trailer here.