Three DocNomads films in ZagrebDox, Croatia
My Uncle Tudor by Olga Locovnicova, Don't Hesitate to Come for a Visit, Mom by Anna Artemyeva, and First Birthday After the Apocalypse by Farah Hasanbegović were selected to competitive sections of the 17th ZagrebDox – International Documentary Film Festival held between 13 and 20 of June.
MY UNCLE TUDOR
By Olga Lucovnicova (Moldova) • 20 • 2020
Golden Bear in Berlinale
Synopsis
A starting point for the shocking self-documentary by Olga Lucovnicova is her homecoming to Moldova. The house is filled with memories, yet everyone around her seems to idealise the past which hides a trauma. The director does not point the lens of the camera at herself but uses it to observe her family. As she is younger than her relatives, she checks if anyone in her family will have the courage to recall something more than anecdotes and posed photos.
In ZagrebDox catalogue
Trailer here.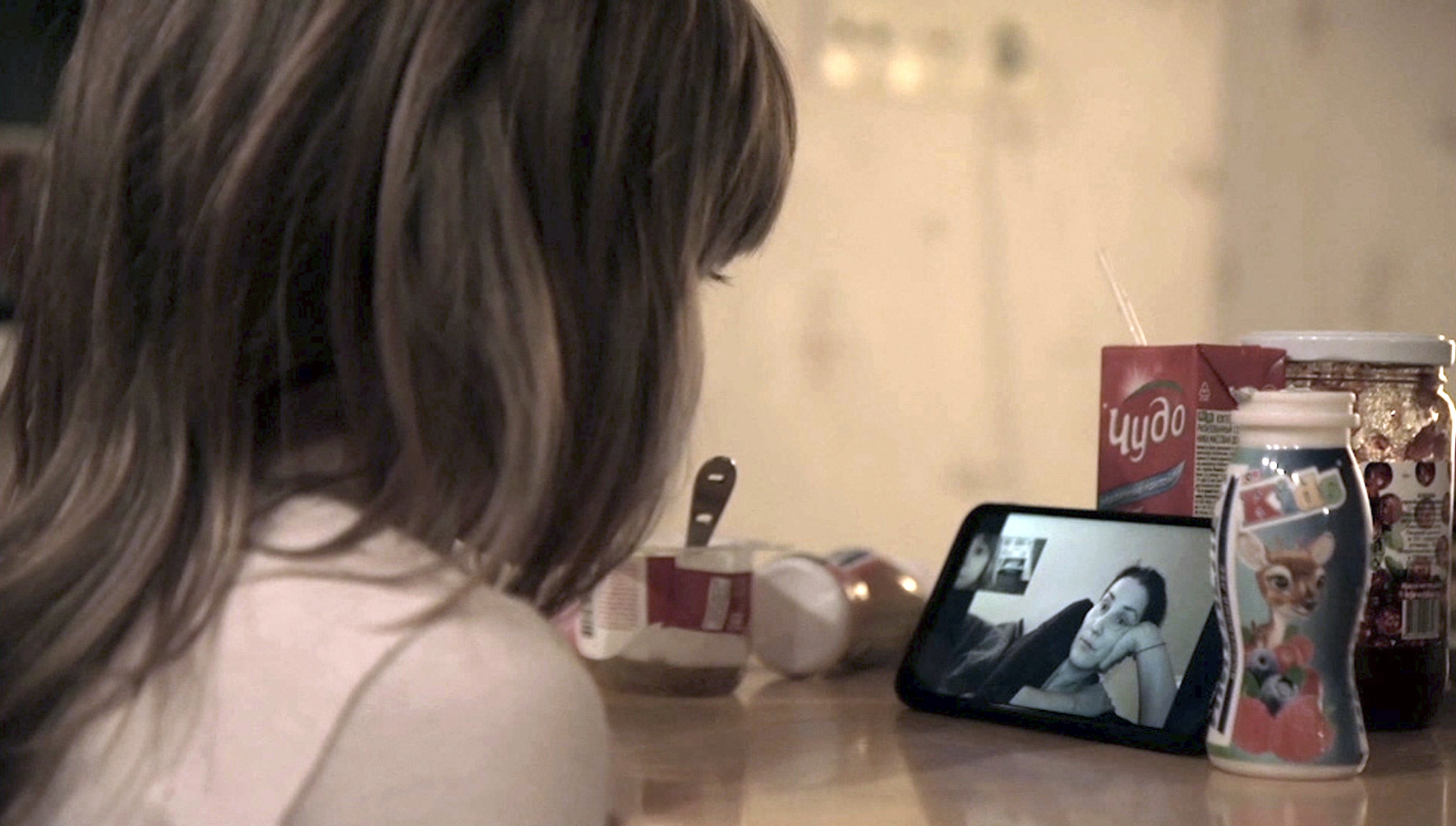 DON'T HESITATE TO COME FOR A VISIT, MOM
By Anna Artemyeva (Russia) • 13' • 2020
IDFA Spotlight Award in Visions du Réel
Synopsis
This poignant contemporary version of maternal melodrama reveals the physical distance between a mother and her young daughter, who can only communicate through a smartphone. As the adult reasons for their family's physical separation escape her, the little girl requests but one simple and great thing from her mother: to go to sleep in her bed.
In ZagrebDox catalogue
Trailer here.
FIRST BIRTHDAY AFTER THE APOCALYPSE
By Farah Hasanbegović (Bosnia-Herzegovina) • 7' • 2020
Best short documentary in Jihlava
Synopsis
In her autobiographical documentary, director uses cartoon impressions, photographic memories, and the various stages of baking a cake to draw the viewer into her own stream of consciousness, and using images full of kindness, tenderness, and playfulness, she deals with the sadness that began during a children's birthday party many years ago.
In ZagrebDox catalogue
Trailer here.