Two DocNomads films in DOKLeipzig, Germany
Kristen van Schie´s The Summer Before Seventh Grade will premiere in the Kids DOK section, and Diego Quinderé de Carvalho's graduation film 0.2 Milligrams of Gold will have its European Premiere at the 64th edition of the International Leipzig Festival for Documentary and Animated Film held from 25 to 31 October.
0.2 MILLIGRAMS OF GOLD
Diego Quinderé de Carvalho (Brazil) • 24' • 2021
Synopsis:
8,500 kilometres lie between the Amazon and the Ardennes. In his home country of Brazil, Diego Quinderé de Carvalho only looks at the inaccessible and menacing forest from the outside. Its Belgian counter piece, however, is easy to explore. Here, everything is laid out by people, neatly ordered and reduced to the essentials. A geologist, a gold miner and an astronomer provide insights for a philosophical exploration of the origin of existence and the future of our planet.
Kim Busch, in DOKLeipzig catalogue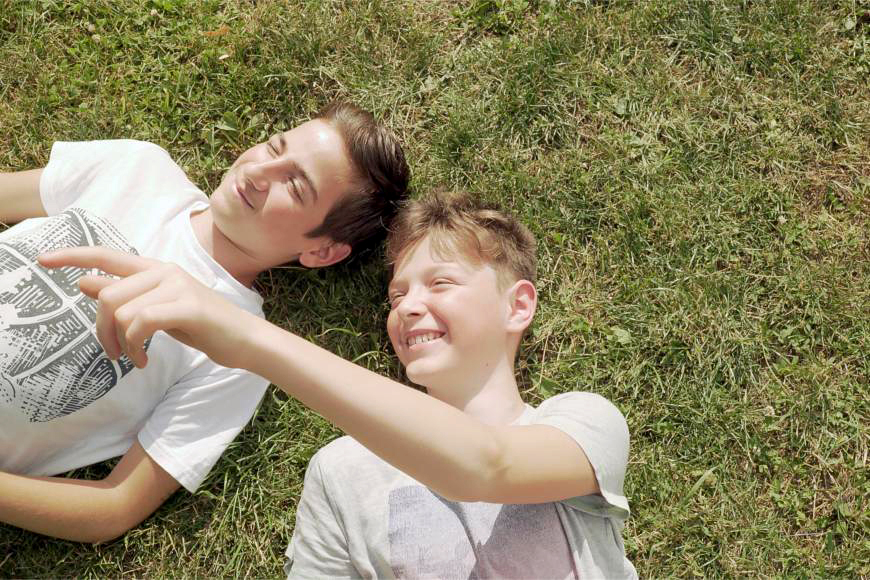 THE SUMMER BEFORE SEVENTH GRADE
By Kristen van Schie (South Africa) • 9' • 2020
Synopsis:
On a hot June day, the two friends Ádel and Berci are lying on a meadow, looking at the clouds. It's the summer holidays and they are talking about everything that crosses their minds. Berci has a lot of imagination and is looking forward to the next school year. Ádel, on the other hand, is more anxious and worries. The clouds drift past, as fleeting as the summer.
Lina Dinkla, in DOKLeipzig catalogue