Three DocNomads films selected to HotDocs, Canada
Andrés Cornejo Pinto´s graduation film Letter from Eusapia, Olga Lucovnicova's My Uncle Tudor and Anna Artemeyeva´s Don't Hesitate to Come for a Visit, Mom will be presented at the 29th HOTDOCS, North America's largest documentary festival which will be held in Toronto, Canada, from 29 of April to 9 of May.
LETTER FROM EUSAPIA
By Andrés Cornejo Pinto (Ecuador) • 19' • 2020
Synopsis:
Surprising links between borescopic imagery of an underground Cold War–era bunker and human laparoscopic footage lead this investigation of distance and death to hidden new depths, as a surgeon father in Ecuador and filmmaker son in Belgium connect during COVID-19. Empty cavities, inside the body and under the city, leave space to understand what matters most in life: time.
Angie Driscoll, in HotDocs catalogue.
Trailer here.
MY UNCLE TUDOR
By Olga Lucovnicova (Moldova)• 20' • 2021
Synopsis:
After 20 years of silence, filmmaker Olga Lucovnicova returns to her great-grandparents' house in Moldova—a place where sleeping beauties lie, spiders spin lacy veils and stomach-turning monsters come for dinner—and bravely confronts the abuse she experienced as a nine-year-old, opening up a disturbing dialogue, so casual and remorseless, that can never be closed.
Angie Driscoll, in HotDocs catalogue.
Trailer here.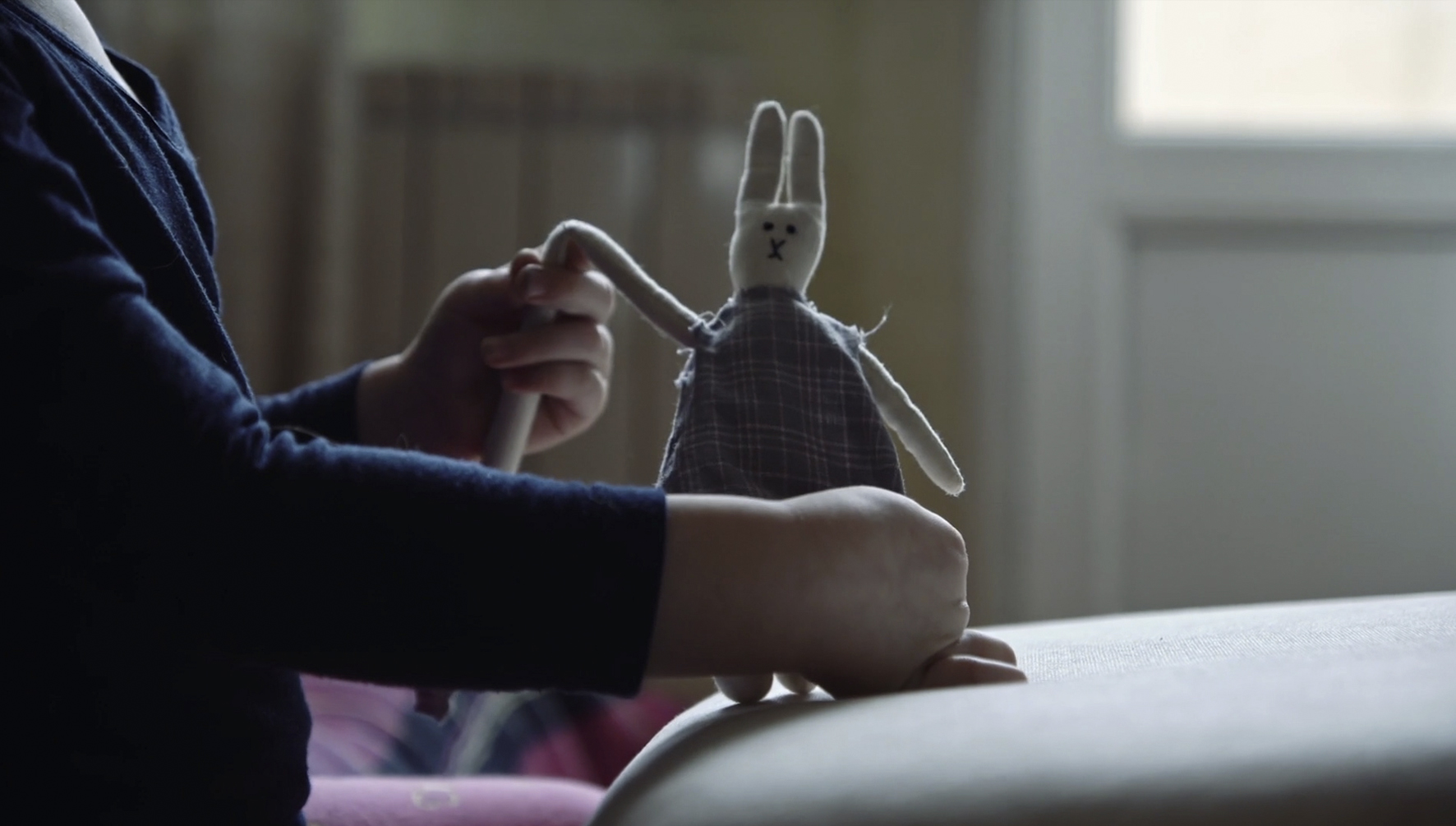 DON'T HESITATE TO COME FOR A VISIT, MOM
By Anna Artemyeva (Russia) • 13' • 2020
Synopsis:
A mother studying abroad communicates with her three-year-old through daily video chats. Composed entirely of shared screen time, this long-distance message of love and longing couldn't be more relatable than right now. A window into separation, digital nativism and technology, this hits home: no amount of touching the virtual void can ever approximate real human contact.
Angie Driscoll, in HotDocs catalogue.
Trailer here.