Forum on the Business of Independent Filmmaking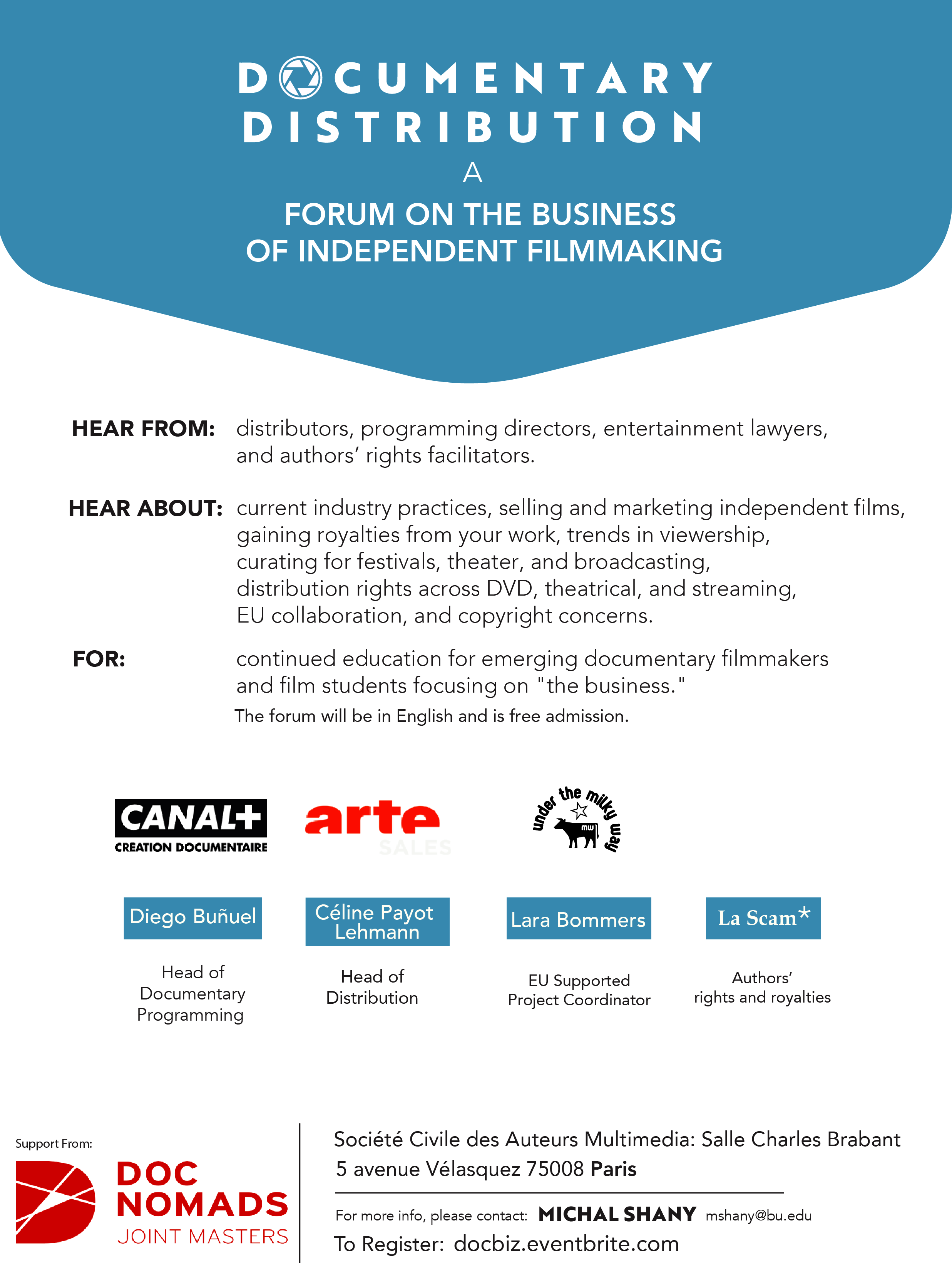 DocNomads supports the Forum on the Business of Independent Filmmaking and Documentary Distribution that will be held on January 9th in Paris, France.
This event aims to continued education for emerging documentary filmmakers and film students update their knowledge on current industry practices, selling and marketing independent films, gaining royalties from their work, trends in viewership, curating for festivals, theatre, and broadcasting, distribution rights across DVD, theatrical, and streaming, EU collaboration, and copyright concerns.
Focusing on "the business" side of documentary filmmaking, the forum will have the participation of a panel of distributors, programming directors, entertainment lawyers, and authors' rights facilitators.
The forum will be in English and is free admission.
Register here: docbiz.eventbrite.com
For more info please contact Michal Shany (This email address is being protected from spambots. You need JavaScript enabled to view it.)
Venue address: 5, Avenue Vélasquez 75008 Paris Société Civile des Auteurs Multimedia (Salle Charles Brabant).