Daphné Pascual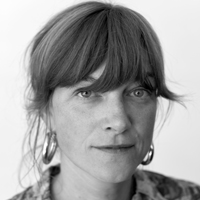 Daphné Pascual
International Project Coordinator Audiovisual Arts
This email address is being protected from spambots. You need JavaScript enabled to view it.
Daphné Pascual studied Film directing at Sint-Lukas (LUCA) and English and Dutch Linguistics and Literature at the University of Antwerp (UA) and the Vrije Universiteit Brussels (VUB).
At LUCA School of Arts Daphné was formerly in charge of the production office for the audiovisual arts department, and soon combined this with the coordination of international projects. Currently she is mainly focusing on DocNomads and the Essemble project.
Daphné is part of the DocNomads team from the very beginning. Within the Belgian DocNomads team, she is in charge of the overall coordination of the Brussels semester.
She combines her tasks at LUCA School of Arts with freelance consultancy, copywriting and event coordination in the music and sustainable food sector.