Janka Barkóczi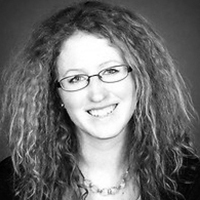 Janka Barkóczi
Hungarian Cinema
Course Supervisor and Lecturer (2020)
Janka Barkóczi is a film critic and film historian based in Budapest.
She graduated from the Preservation and Presentation of the Moving Image MA program of the University of Amsterdam. Her doctoral research, conducted at the Corvinus University of Budapest, focuses on history of newsreels in Hungary during the early sound film era.
She has been teaching film history, film theory and film criticism at several universities since 2013. Actually, she is an assistant professor at the University of Theatre and Film Arts Budapest and a lecturer at the Károli Gáspár University of the Reformed Church in Hungary.
She writes regularly for various professional periodicals and works as an associate of several projects in film education, such as the school program of the Verzio International Human Rights Documentary Film Festival. She is especially interested in archival films and film restoration, media archaeology, private and amateur cinema and the cinema of the Eastern European region. She is a member of the Association of Hungarian Film Critics.
Published book: Ezerszemű filmhíradó: vizuális propaganda Magyarországon, 1930-1944. (Thousand-Eyes Newsreel: Visual Propaganda in Hungary, 1930-1944, L'Harmattan, Budapest (2017).