Manuel F Contreras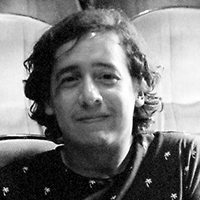 Manuel F Contreras
Documentary Skills
Instructor and Mentor
Manuel F Contreras was born in Colombia and has worked in documentary filmmaking both independently and for TV networks.
He directed two feature length films: Boys of Buenaventura (2016) and The Living and The Dead (2021). He is an alumnus of the DocNomads Joint Masters Degree and the DLA program of the Hungarian University of Fine Arts.
Now based in Budapest, he works as head of programming of the BIDF - Budapest International Documentary Film Festival and also as the main programmer of the Déli-Doku Contemporary Latin American Documentary Film Festival.