Márton Kristóf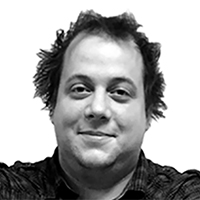 Márton Kristóf
Documentary Film Directing
Sound Adviser (2016-19)
Graduation Semester MDP
Sound Adviser (2016-19)
Márton Kristóf is a film sound editor and re-recording mixer who also has notable experience working on location.
His most recent works include sound effects editing on major Hungarian feature films, as well as dialogue editing and re-recording mixing on a variety of fiction films, documentaries and tv series.
He earned his Master's degree in film sound design at the National Film and Television School in the UK after which he spent a few years working in London but eventually he left London for his home town, Budapest, where he is based since.