Levente Pap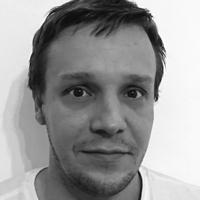 Levente Pap
Documentary Film Directing
Editing Adviser
Graduation Semester MDP
Technical Supervisor and Editing Adviser
Levente Pap is a freelance film editor.
He has been working for several award winning fiction films and documentaries since 2000.
His latest short fiction "Cubeman" won more than 30 awards all around the world.
His latest feature length documentary debuted in the IDFA Competition for Feature-Length Documentary.
He is also a promo producer for HBO Hungary, and an editing consultant and post supervisor for DocNomads Joint Masters in University of Theatre and Film Arts, Budapest.