Isabela Monteiro de Castro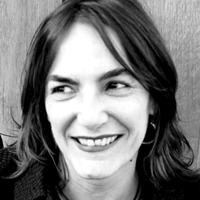 Isabela Monteiro de Castro
Graduation Semester MDP
Editing Adviser (2017-19)
Isabela Monteiro de Castro is a professional editor of both fiction and documentary films, and has taught editing in Cape Verde and Senegal (2011 and 2013), also serving as editing consultant for MEDFILM Factory (2014).
She first started working in film as an assistant editor in Brazil in the late 80s. In 1990, she moved to New York, where she graduated in Liberal Arts with a major in Film Studies at the New School for social research, while at the same time continuing to work as an assistant editor in films such as Poison (Todd Haynes) and Swoon (Tom Kalin).
Back in Brazil in 1996, Isabela worked mostly as an editor for TV and art videos. Her first feature film was Madame Satã which premiered at the Un certain Regard section of the Cannes Film Festival (2002).
Since then she has been active editing several fiction and documentary films. Among those, Cidade Baixa directed by Sérgio Machado, with which Isabela won the ABC prize for best editing; Ilusiones Opticas by Chilean director Cristian Jimenez; Karim Ainouz's Praia do Futuro, presented in competition at the Berlin Film Festival, and Lorenzo Vigas' Desde Allá, which won the Golden Lion in the 2015 edition of the Venice Film Festival, for which Isabela's work was nominated both for the Fenix and Platino awards.