DocNomads films selected to DOCFeed, Netherlands
Nguyen Hong Quan's short doc A Theoretical Film, and Pien van Grinsven's graduation film DOEI were presented in the official selection of DOCfeed Film Festival, held in the city of Eindhoven in the Netherlands between 21 and 24 February.
A THEORETICAL FILM
By Nguyen Hong Quan
2017 • 13' • Hungary
Synopsis:
A short documentary about the relationship between Bailint, a 14-year-old disabled boy who gets amyotrophic lateral sclerosis and stays confined to a wheel chair, and his mother. He wants to become a computer programmer and he loves to research about UFOs.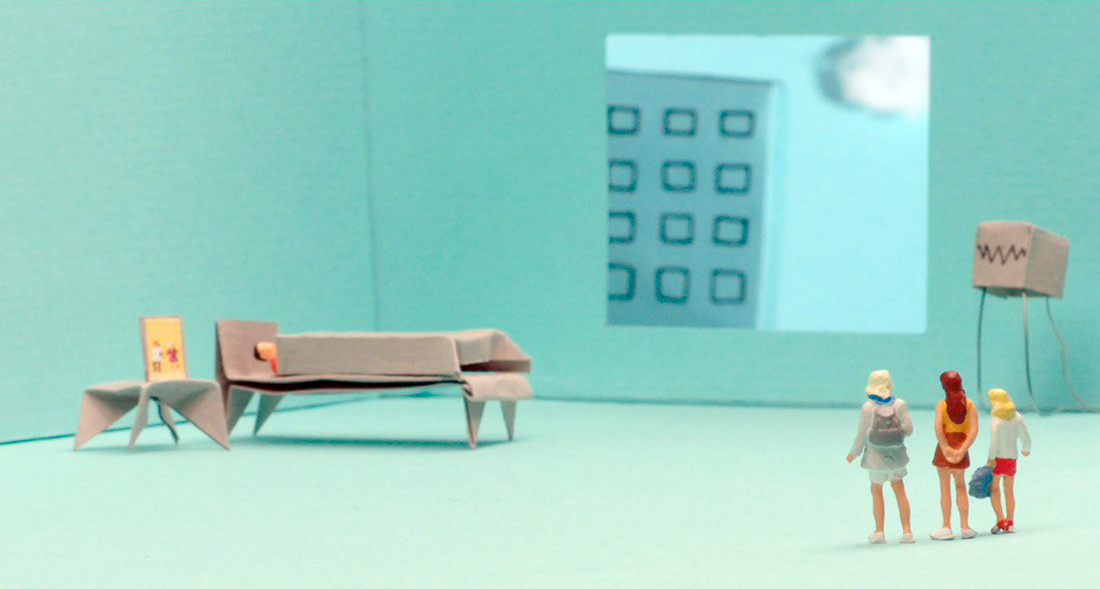 DOEI (Bye-Bye)
By Pien van Grinsven
2017 • 19' • Belgium
Synopsis:
A film about the farewells we wish for. One day the director and her two sisters receive a letter from their father, writing he doesn't want to see them for 6 months. That letter is now 12 years ago, and their father has since refused to either come back or say goodbye. In this short film full of miniature people, the director plays out all the goodbyes that she is left with.
Previously presented in:
Leuven International Short Film Festival, Belgium (2018)
IndieLisboa International Film Festival, Portugal (2018)
Filem'On International Film Festival for Young Audiences, Belgium (2018)
Trailer here.