DocNomads receives a distinction in Minsk Film Festival
DocNomads received a distinction as an International Film School for the creative approach and development of the forms of storytelling awarded by the Minsk International Film Festival "Listapad" in which our school was represented by two films of students currently enrolled in DocNomads 5th edition (2016-18), which were screened in the festival's section National Film Schools Competition.
SUN CREAM
By Aylin Gökmen • 10' • 2017 • Color • Hungary
Synopsis:
A blanket transforms into a castle, a swamp becomes quicksand: everything is a playground for 5 and 6 year olds, Morné and Carey. SUN CREAM is a dual travel: a trip to the forest for the children and a time travel for the viewers, who are transported back to their own childhood.
Trailer here.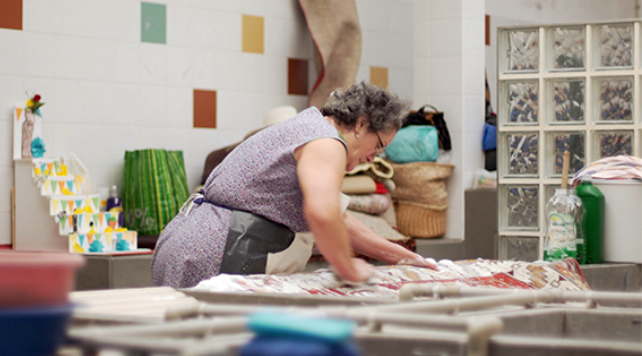 PUBLIC LAUNDRY
By Christina Agatha Zachariades • 12' • 2017 • Portugal
Synopsis:
Shot entirely in the interior of one of the last remaining public laundry spaces in Lisbon, the film documents the surviving tradition of hand washing through a portrait of Maria da Luz – a strong willed and meticulous woman who is among the few left to carry forward this long-standing practice.