DocNomads film selected to Ismailia, Egypt
The graduation film "Tides" directed by Anna Silva-Schlenker, a DocNomads student from Colombia, was selected to the 21st Ismailia International Film Festival held in Egypt from 10 to 16 April 2019.
The film premiered at the New Orleans Film Festival (USA) in October 2018.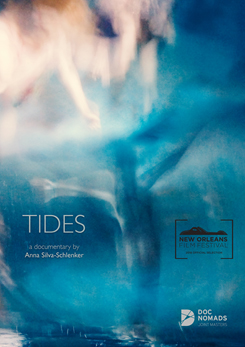 TIDES
2018 • 21' • Hungary
Synopsis:
In the outskirts of Budapest, Erika lives in a world of pink: swimsuits drying, dumbbells piled on the floor, towels, flip-flops, flowerpots... everything is pink. Erika never goes underwater, but she is focused on the movements, on the rhythm, on the counting. The teenage athletes follow the beat as Erika's voice bounces against the walls, powerful, ambitious. The girls' movements are never perfect, never enough. No compliment comes out of the coach's mouth, even if the choreography is precise. In Erika's chest lies a deep sorrow, drowned under her strong voice. She has lived through what many of us cannot imagine... but she keeps up with the rhythm, going on to keep a silent promise: "One day, in a movement, you will find me again".
Trailer here.