DocNomads films selected to IndieLisboa, Portugal
Two graduation films, DOEI by Pien van Grinsven, and Histories of Wolves by Xinyang Meng were selected for the short films competition at the 15th Indie Lisboa International Film Festival, held from 26 April to 6 May.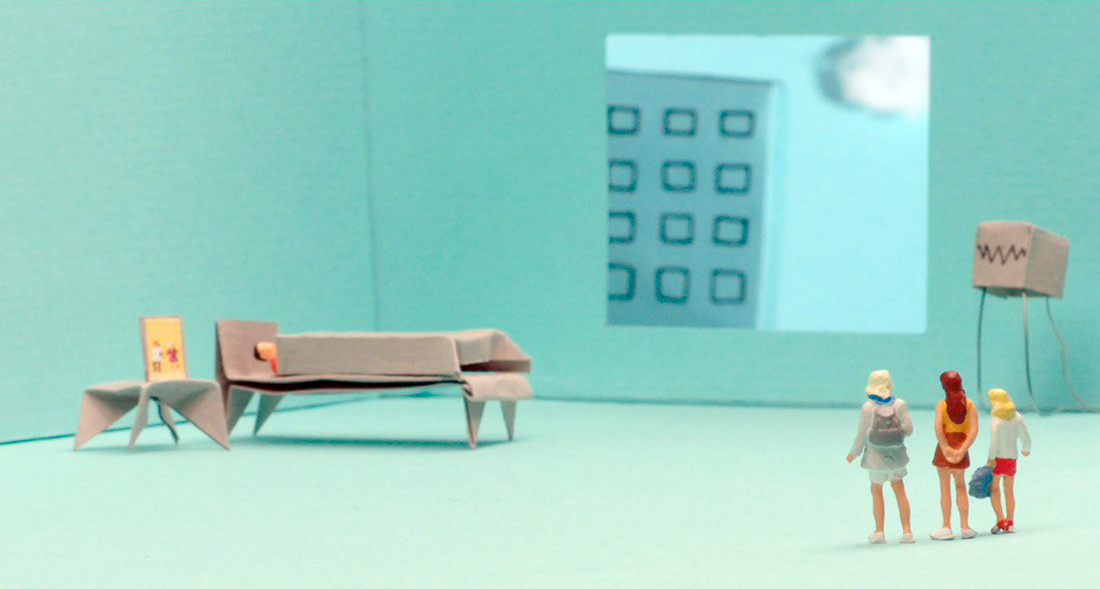 DOEI (Bye-Bye)
By Pien van Grinsven
2017 • 19' • Belgium
Synopsis:
A film about the farewells we wish for. One day the director and her two sisters receive a letter from their father, writing he doesn't want to see them for 6 months. That letter is now 12 years old, and their father has since refused to either come back or say goodbye. And when people leave without a proper farewell, you'll have to construct your own endings. That is what happens in this short film: with miniature figures and paper-made decors different fantasies about a next meeting with an estranged father are played out. They are the type of fantasies that we all have had about someone at some point in time, often so childish and ridiculous that they become quite comical. The film admits to something we ultimately all do - imagine meetings with people that we'll most probably never see again.
Trailer here.
HISTORIES OF WOLVES
By Xinyang Meng
2017 • 20' • Portugal
Synopsis:
Pitões das Junias is a village isolated in the rocky mountains of northeastern Portugal. At the end of the day the shepherds gather to talk and tell stories about things that have happened, or maybe not ... The legends and stories of old times that they tell again and again are inspired by their isolation in the mountains, stemming from the villagers confrontation with the dangers hidden amidst the wild environment that surrounds them..
Trailer here.